Transform Data Into Decision Making
Cybertrend helps to bring data science into the heart of day-to-day on industries business.
We combine domain knowledge with specialized technical skills to provide high-impact analysis using data insights, predictive models and data-driven business policies.
We provide all the needs of our clients in such a way that no other vendor is involved to fulfill their needs from implementation and service to consulting and training
The Principal Technology Implementation
Data Services with
in-depth Industry Domain Knowledge
Cybertrend Products Based on Industry Frameworks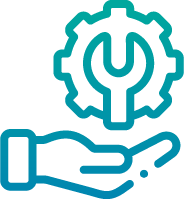 Consultancy and Support
Corporate Training
Get to Know How
Cybertrend Works for You
Our Product Platform helps clients to understand their data through visual storytelling and turns it into insights. In addition, By using AI & Machine Learning it is able to optimize processes within the organization as well.