Intelligent Routing Optimizer for Sales Canvassing
in FMCG and Distribution companies, Salesforce, travel expenses and other company expenditures are the main parts of Cost to Service (CTS) that need to be optimized in order to get the best ROI. Ctrendmax is the solution.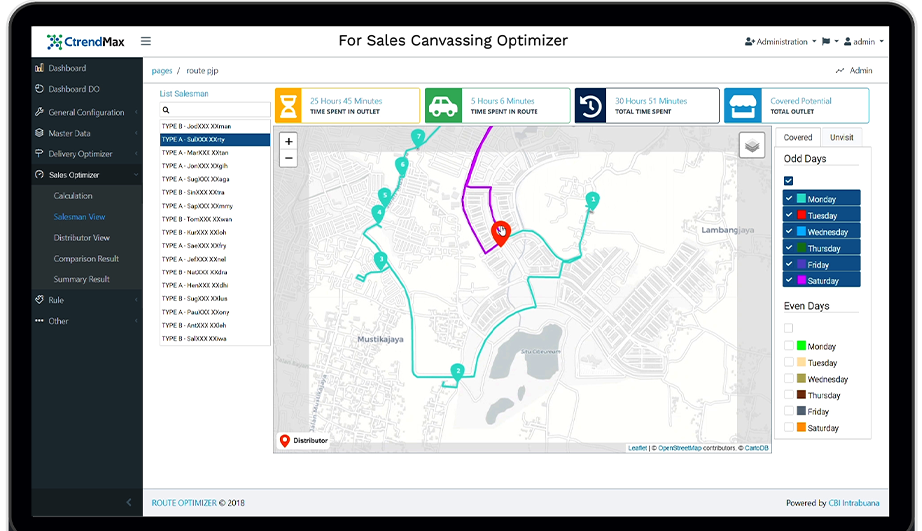 Streamlining Your Delivery Operations with CtrendMax
"Route" is the basic building unit for sales and distribution that arms the sales force to reach the targeted encounter in minimum time, minimum distance and at minimum cost. Therefore, Productivity and efficiency need to be enhanced by the optimal use of technology.
New-age technologies using global positioning systems (GPS), mobility, and machine learning make them much faster, more efficient, and more direction correct. CtrendMax for Sales Canvassing helps advanced data analysis and modelling to get Intelligence Sales Routing Optimizer.